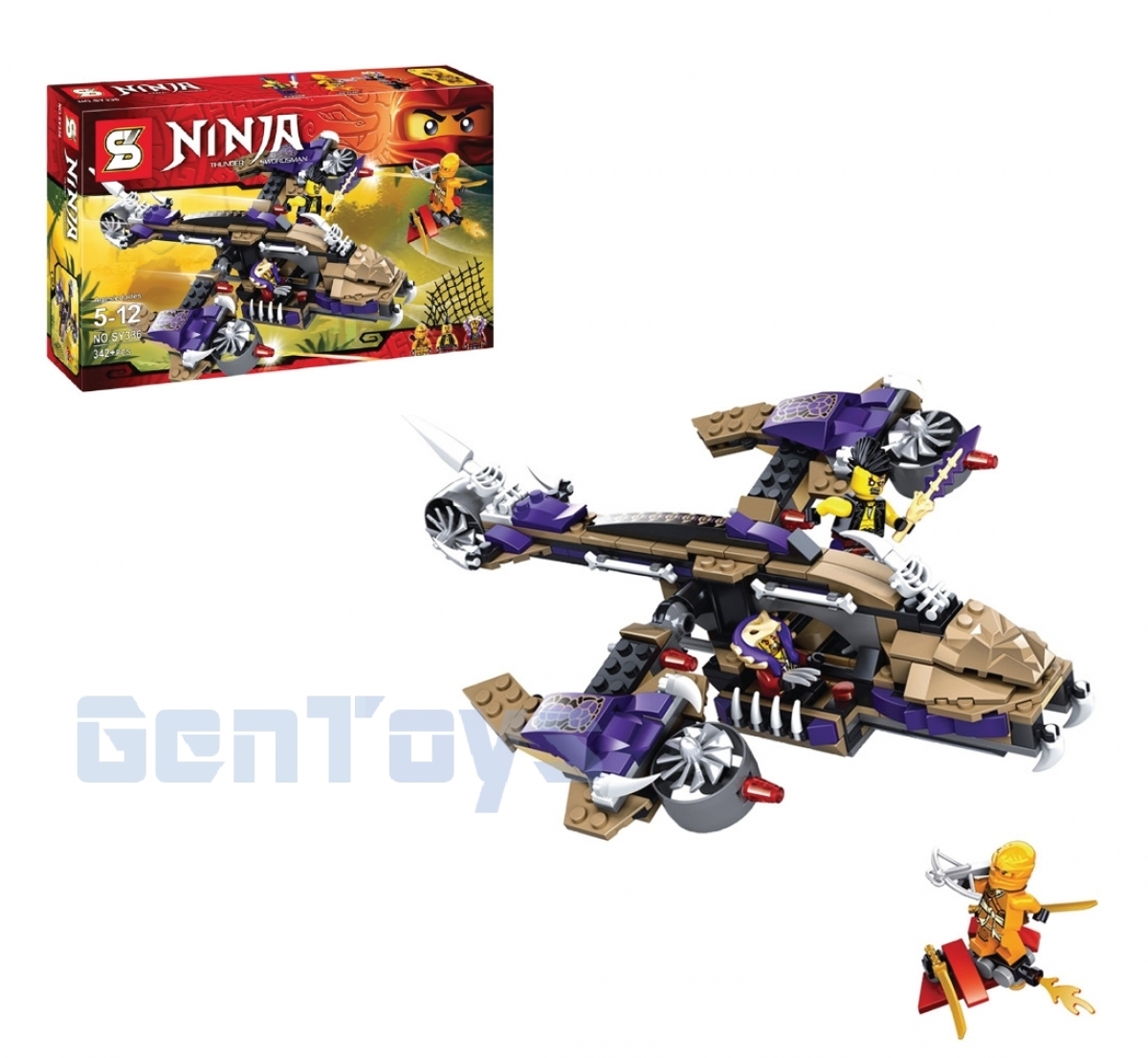 [GenToys] Ninjago Condrai Copter Attack Building Blocks
Can Chen net Skylor with the Condrai Copter?
Evil Chen and Eyezor are pursuing Skylor through the island's jungle in the Condrai Copter. Help Skylor to escape on her flying rocket board, swerving away from the Condrai Copter's flick missiles and evading the huge net shot from the snake's mouth. Dial up the high-octane thrills as the bad guys flip the wings into attack mode, leap out of the double cockpit and hang off the side handlebars. Speed out of there before they can swoop down and capture Skylor!
Looking for other series?
---